A channelled reading direct from Spirit Guides, Guardian Angel or Higher Self to illuminate your immediate path ahead.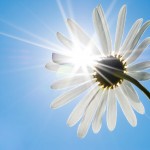 Full Reading (approx 1500 – 2000 words)
including postage – UK delivery only
Short Reading (approx 1000 words) plus personal healing essence mix 

including postage – UK delivery only
There are always 'spirit beings' waiting for the chance to communicate with you. These may be spirit guides who are with you for the whole of your life, or perhaps with you temporarily to help you achieve a particular aim or develop a particular talent. It may also be time to connect with your guardian angel, who you can think of as the custodian of your life, providing the protective matrix for your 'being' in this world. You may also be given words direct from your own  higher self, the part of you that knows what it is you are here to do in this life. Occasionally spirit animals and other nature spirits may come forward to help you understand more about who you are.
Whatever the source, you will be given information and possibly instruction to help you understand so much more about yourself. The aim is to help you expand into a new awareness of who you are. Often there is symbolic imagery illustrating what is happening or about to happen in your life, and occasionally I am taken on a spirit journey to realms that are profoundly important for you to learn about. In several detailed pages you will be provided with exactly what you need to know for the immediate journey ahead, and to help you move forward on your mission as a soul here on earth.
To do a reading, I will chat to you via email or phone, finding out if there is anything particular you would like to focus on, and then I work remotely, connecting intuitively at a deep level, writing down everything I am shown and told. I work initially from your astrological chart, which acts as a springboard for a profound connection with you, so I will need your birth details from you.
There are two possible options for readings. One is a long reading, up to 4/5 pages A4. The other is a half-size reading with accompanying essence mix, as detailed in Opening to New Healing. This combination gives you both words of illumination, and healing energies to shift and open you internally to new ideas and new horizons.
Please contact me if would like to find out more. Go to Testimonials for some client feedback.
404